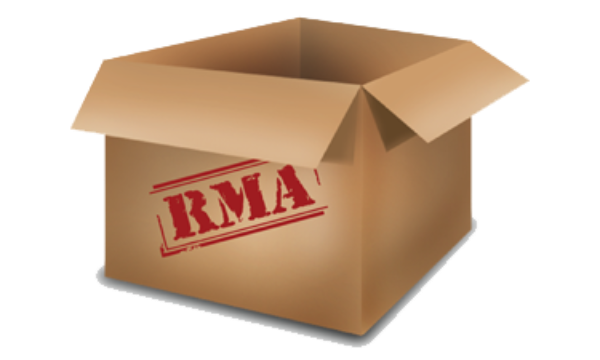 Welcome to ATRIC TECHNOLOGY Technical Support Center
Technnical Support Center
California
Tel.:+1(626)757-5538


Miami-Doral

E-mail: techsupport@atric.com
Hours: Monday – Friday 9:00am – 6:00pm EST/PST
Warranty
​
Limited Warranty Coverage
ATRIC TECHNOLOGY INC. warrants the products defined in Warranty Section to be free from defects in workmanship and materials, under normal use and service, for the applicable warranty term to the original purchaser. Warranty coverage begins on the date printed on the Atric Technology Inc. Sales Invoice. All warranty returns must be received on or before the Warranty expiration date.
Memory Modules
Lifetime Warranty on Kingston Brand and Markvision Team Brand
Other brands carry their respective warranty Terms
Other Products
Each Brand carries their own respective warranty term. ATRIC TECHNOLOGY INC. will honor the warranty terms stated in the product unless a different warranty term was established at the time of purchasing.
Voiding of Warranty
All warranties are voided if there is evidence of tampering or attempted repair of parts (e.g. monitors, keyboards, motherboards, power supplies), rework of any parts without written consent from Atric Technology Inc., user abuse (e.g. broken handles or face plates/bezels), removal or defacement of the products' serial numbers. Warranty is also voided on products damaged through shipping and/or improper packing.
Warranty Procedure
The original purchaser must first obtain a RMA number from Atric Technology Inc. before sending the defective product. The RMA number is only valid or active within the days indicated on the RMA Service Requisition Form. All defective products MUST be returned within the RMA active period otherwise the RMA number will be voided and the return package will not be accepted.
Policy
1. Defective Memory products have a lifetime warranty. Defective Memory products will be replaced as new if returned to Atric Technology Inc. within thirty (30) days from the date of purchase. Any Memory products received after thirty (30) days from the original invoice date will be repaired or replaced. (Memory product cannot be returned for credit).
2. Atric Technology Inc. does not support the manufacturer's warranty on any Product beyond one (1) year unless otherwise stated. For any manufacturer who offers a warranty on products exceeding limited warranty and or one (1) year, it is the Buyer's responsibility to deal directly with the manufacturer for any repairs of the Product beyond the first year of warranty. Manufacturer return policy may differ from Atric Technology Inc. and should manufacturer have warranty or policy change, Atric Technology Inc. Corp. will abide by their changes when it affects Atric Technology Inc. first year warranty
3. Atric Technology Inc. does not warrant any Products that have been subject to improper use, abuse or physical damage. Removal of any serial number or warranty labels will also void such warranty of Product. Accounts are required to be current when requesting return authorizations.
4. Any alterations, modifications, additions, improvements, installation, or attachments on the Products not authorized in writing by Atric Technology Inc. shall solely be at the Buyer's own expense and risk. If operation of the Products is affected in any way by such unauthorized alterations, modifications, additions, improvements, attachments or installations, the warranty shall be deemed waived by the Buyer, and Atric Technology Inc. shall have no further obligation to the Buyer.
5. Inspection: The Buyer shall inspect goods at the time of delivery and shall notify Atric Technology Inc. of any defect or discrepancies within one (1) day of receipt of goods. Failure to provide any such notice within such time shall be deemed an acceptance in full of any such delivery.
6. Disclaimer of Warranty/Limitation of Liability. Except for the express warranties contained in this Warranty Statement, Atric Technology Inc. disclaims all other warranties and conditions, express or implied, including but not limited to, any implied warranty of merchantability or fitness for a particular purpose or non-infringement. The right to return defective Products, as described herein, shall constitute Atric Technology Inc.'s sole liability and the Buyer's exclusive remedy in connection with any claim of any kind relating to the quality, condition or performance of any Products, whether such claim is based upon principles of contract, warranty, negligence or other tort, breach of any statutory duty, principles of indemnity or contribution, or otherwise.